The second episode of Development Drums is at http://developmentdrums.org.  You can also subscribe on iTunes here.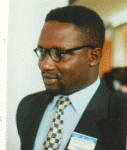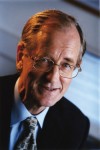 Professor Adrian Wood and Peter daCosta joined me to discuss whether donors should cap aid to Africa; the power-sharing agreement in Zimbabwe; the Care International paper criticising wasted aid; and the new Doing Business survey.
I would say that this episode is 50% better than the first episode.  It works better having two guests rather than one; we kept the discussion of each topic shorter; and the sound quality is a better.
I've got mixed feelings about the length. This episode is 50 minutes, which is too long for many people (and it results in a very long download, unless I degrade the sound quality even more).  But I like the fact that we are not constrained like a radio or TV show to limit the experts to talking in sound-bites, so we can have a real and substantive discussion.   I think I'll try to bring the next one down to 40 minutes next time.
By the way – it is great fun recording and producing this.  This week was much quicker and easier because I'm getting used to the software.
Please let me know if you have suggestions for future topics or guests, and feedback on the podcast so we can make it better next time.