This piece of 'sponsored' propaganda was served up to me today on Facebook: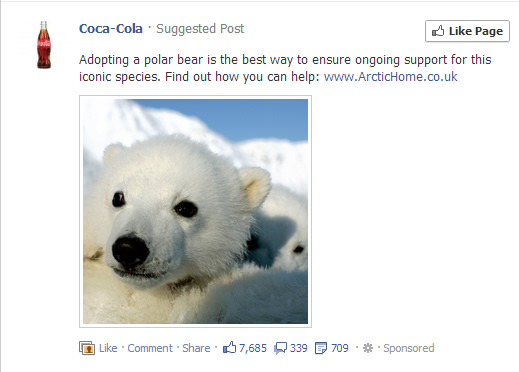 The advert says:
Adopting a polar bear is the best way to ensure ongoing support for this iconic species
I am pretty sure that is not true. If Coke thinks about this long and hard, I think they will find that making a concerted effort to tackle climate change is the best way to ensure the continued well-being of polar bears, rather than a bear sponsorship scheme.
But perhaps this 'iconic' company is not ready to tell people that?