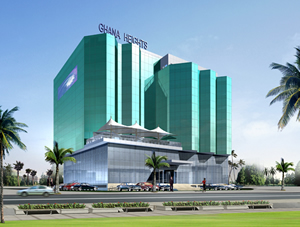 The annual World Bank report, Doing Business, reports an improvement in the business environment in two thirds of countries in sub-Saharan Africa. Tanzania and Ghana are in the top-ten improving countries this year. Other countries that have simplified regulations or improved property rights include Benin, Burkina Faso, Cameroon, Gambia, Madagascar, Malawi, Mali, Mozambique, Niger, Nigeria and Zambia. The report includes a useful summary of improvements in African business regulation.
This matters because the exit strategy from high poverty and dependence on aid is economic growth, and that growth must come from the private sector. As I as I reported last year, there is a strong correlation between a poor business environment and high levels of poverty.
It is heartening to see from this report that good Africa is making progress. South Africa, Mauritius, Namibia and Botswana now rank among the best 50 countries in the world. But sub-Saharan Africa accounts for 27 out of 35 of the least business-friendly countries, and it is not surprising that these are among the poorest countries in the world.
There is also a an optimistic report in this week's Economist. It quotes Michael Klein, who is the vice-president for private-sector development at the World Bank and Chief Economist at the IFC, as saying that if governments in Africa continue to reform, GDP growth could reach 9% a year over the next decade. That would be very good news indeed, as growth rates of that scale are needed to achieve the internationally agreed goal of halving the proportion of people living in poverty by 2015.
Reforms which improve the environment for business are frequently not very expensive, though they can be made difficult by the need to challenge vested interests. African governments should be commended for the progress they have made, and be supported in going much further to create an environment in which private businesses can prosper. As well as investing in health and education, creating an environment for faster economic growth is an essential component for economic development.