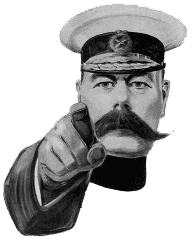 There is more to the fight against global poverty than aid.
The Make Poverty History campaign in 2005 focused on trade, debt and aid. But even that is just picking some high profile targets.
Developing countries get a lot of advice – mainly unsolicited – about what they should differently, on almost every topic from growing more maize to improving the telephone system. Some of the advice is good and governments would do well to heed it, if they can. Some of it is not good: our prescriptions may be ignorant, self-serving or ideologically motivated.
As we lecture others on what they should do differently, it behoves us to look long and hard at our own behaviour. To what extent do our own countries – by action or inaction – contribute to the problems of global poverty? Rich countries impact on the prospects for development in poor countries in a wide variety of ways. The current trade talks have drawn attention to the importance to the global system of trade rules, which disadvantage some producers in poor countries. Reforms of trade could do much more to alleviate poverty in poor countries than many years of aid. But what about our other policies? We complain about corruption, but it is usually our own companies that pay the bribes, and our banking secrecy laws that shield the recipients. We produce more than our share of the world's pollution, but it is poor countries that bear more than their share of the costs of global warming, from desertification in sub-Saharan Africa to flooding in Bangladesh. We use patents to promote R&D into our own problems, even though they prevent the spread of life-saving new technologies. We encourage free flows of investment to where the profits are highest, but discourage free flows of people to places where they can earn a living to support their families. We call for an end to conflict in poor countries, but sell arms to the combatants, and buy the diamonds and minerals that bankroll the armies.
The Center for Global Development (full disclosure: I am proud to say that CGD is my employer) produces an annual report that analyzes each rich country's total contribution to the fight against poverty.
The 2006 report has just been released, and the results are in the September edition of Foreign Policy magazine as well as on the CGD website.
The Netherlands tops the 2006 index, overtaking Denmark which fell back to second place. They were followed by Sweden, Norway and New Zealand. The UK was 12th, one place ahead of the US and in the bottom half of the league. Japan was last among the 21 countries, mainly because its barriers to exports from developing countries are the highest, because of rice tariffs, and because its foreign aid is the smallest as a share of income.
A striking finding of the 2006 survey is that, despite the rhetoric that 2005 would be the Year of Development, there has been little progress across the range of policies that affect prospects in poor countries. Indeed, Netherlands has moved into first place because Danish aid has been cut despite strong economic growth.
The UK comes top in two of the seven components, thanks to policies that promote investment in poor countries, and an outstanding environmental record. The aid program, managed by DFID (disclosure: my past and future employer), is internationally respected, though less generous relative to national income than the Scandinavian countries. Overall, however, the UK finishes in the bottom half of the league table, weighed down by extensive arms sales to undemocratic governments and tight immigration policies.
Blogged at:
News reports at: