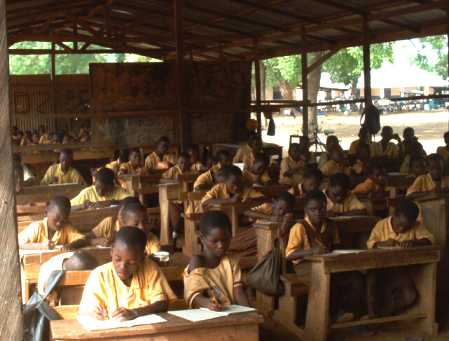 In Ghana, the primary school gross enrolment rate has risen steadily from 80% in 2002 to 92% in 2005.
The abolition of user fees in 2005 – which the government could afford because of debt relief and additional aid – is estimated to have boosted the primary gross enrolment rate by 14 percentage points.
Even so, there are about 700,000 children in Ghana aged 6-11 who do not go to school. The Accra Mail reports the announcement last week of additional UK funding to help Ghana to reach the target of getting every kid to school:
DFID will disburse £10m each year until 2015, subject to satisfactory performance on agreed sector outputs and MDG targets.
In all our clever intellectual discussions about how we can improve the way we give aid, it is worth remembering the most obvious and practical truths. When we give aid to governments that use money well, it can make a huge difference to the lives of the poor.