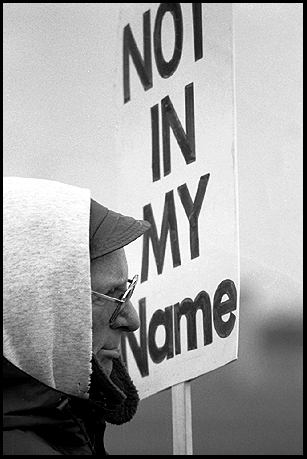 Lionel Shriver had an interesting piece in the Guardian on September 17th. I've only just caught up with it, by way of Natalie at Philobiblion (with whom I completely agree).
Shriver says that as we have become richer, we have become less interested in having children, choosing instead to do other things with our lives. I certainly recognize some of myself in some of these thoughts:
We are less concerned with leading a good life than the good life. We are less likely than our predecessors to ask ourselves whether we serve a greater social purpose; we are more likely to ask if we are happy. We shun values such as self-sacrifice and duty as the pitfalls of suckers. We give little thought to the perpetuation of lineage, culture or nation; we take our heritage for granted. We are ahistorical. We measure the value of our lives within the brackets of our own births and deaths, and don't especially care what happens once we're dead. As we age – oh, so reluctantly! – we are apt to look back on our pasts and ask not 'Did I serve family, God and country?' but 'Did I ever get to Cuba, or run a marathon? Did I take up landscape painting? Was I fat?' We will assess the success of our lives in accordance not with whether they were righteous, but with whether they were interesting and fun. … In deciding what in times past was never a choice, we don't consider the importance of raising another generation of our own people, however we might choose to define them. The question is whether kids will make us happy.
But Shriver is completely off beam with her suggestion that there is something virtuous about having children. She talks of her decision, and that of her thinly disguised pseudonymous friends not to have children as an "economic, cultural and moral disaster". She describes a decision to be childless as "the contemporary absorption with our own lives as the be-all and end-all" which "ultimately hails from an insidious misanthropy", and concludes:
When Islamic fundamentalists accuse the west of being decadent, degenerate and debauched, you have to wonder if maybe they've got a point.
So Shriver apparently believes that people who have children are selflessly perpetuating the human race, while those of us who choose not to have children are selfishly living for today, putting our own enjoyment before the well-being of the planet and the spieces.
This is complete balderdash. I have nothing against people choosing to have children: for many people it is a very fulfilling and important part of their lives. Furthermore, I would generally support people's right to have children. But it is not a selfless sacrifice on their behalf for which I should be expected to express gratitude. Parents choose to follow the strong instinct to propagate their own genes, and they enter into parenthood anticipating an enormous pleasure resulting from bringing up children. In some countries, parents also see children as an investment in their own future. Few people have children out of a sense of the social good of doing so; and if that were their motive, they would have made a miscalcuation about where the greater social good lies. Increasing the number of people with whom we have to share the earth's finite resources does not make us, or future generations, better off. So while I am happy to tolerate the decision of people to have children, I do not accept that those who have children are selflessly acting in the interests of humanity.
Conversely, it is true that some people have chosen to remain childless because they think that children are would interfere with their trekking holidays or marathon training. But there are also many people who feel that the contribution they can make to the world is much greater if they do not spend their time and money raising children. Many such people are are sacrificing the chance to have their own children in order to create a better world, including for the children of others.
All of which makes it particularly galling that those of us who choose to remain childless should be required to subsidise so heavily those who choose to propagate their DNA.
None of this is meant to argue for, or against, having children. Make up your own mind, and do what you prefer. But don't give me any moralistic lectures about the sacrifices that parents make, or the selfishness of choosing to remain childless. And don't expect me to pay for the expensive choice that you have made.