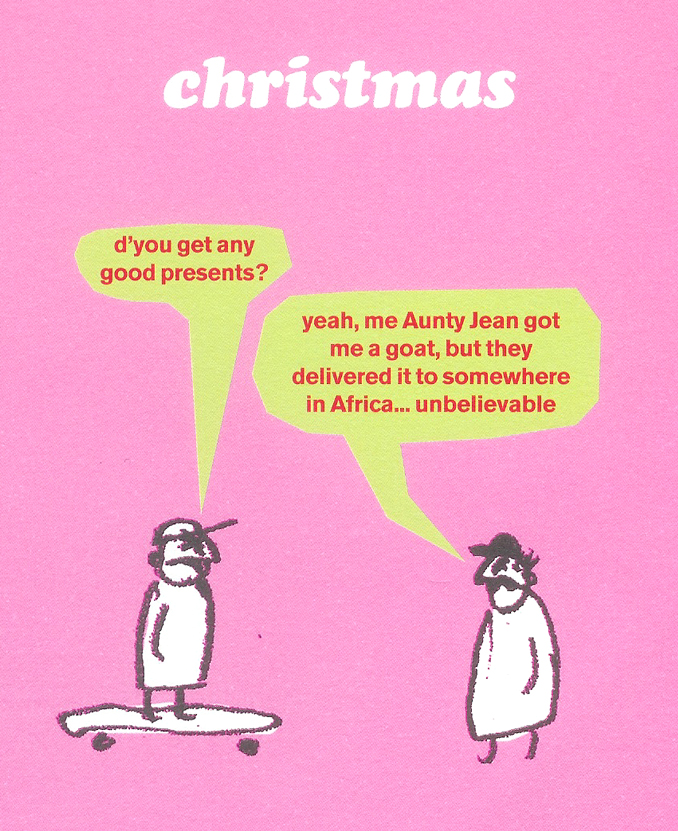 My sister was sent this card. I thought it was funny.
Please do send a goat to Africa this Christmas. It will change somebody's life, and it will make you feel all warm and fuzzy inside.
Or you can send cow.
I promise you that either will add more happiness to the world than a High School Musical Dance Mat.