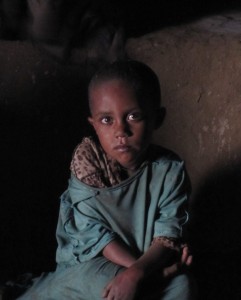 My article on OpenDemocracy today discusses whether aid works.
Some supporters of aid have made what seem to me to be extravagant claims that aid should aim to bring about economic and social transformation of developing countries, so accelerating economic growth and industrialisation.  But this is a very high bar to set.  Aid may well help to increase the probability of economic take-off but there are lots of other conditions that need to be in place for the transition to an industrialised market economy to happen, and aid is not a sufficient condition (nor, probably, a necessary condition) for it to occur.   Even if aid does play an important contributory role, it would be statistically very hard to demonstrate a link between aid and economic growth.
Although the effect of aid on economic growth is uncertain, there can be no doubt that aid makes a huge difference to people's lives.  Aid provides food, health care, education, clean water, financial services, and modest incomes which transform the lives of the people who receive them.   You can see this both in individual families – like the girl I met in northern Amhara, pictured here, who has health care and education because of aid – and in the overall statistics, which show that there has been a vast improvement in the quality of life on almost every measure other than income.
Aid may not always transform societies, but it does enable people to live much better lives while those transformations are taking place.  And that represents a huge increase in the sum of human welfare.
I believe aid could and should work much better.  Living in a developing country, I see all kinds of waste and inefficiency in the aid system that makes me angry. But it makes me angry because I also see how much difference aid makes when it is used well.  I would like to see aid becoming much more transparent and accountable, so that it becomes subject to evolutionary pressures to improve.
This means, by the way, that I do not subscribe to the view that the aid system should be regarded as temporary.  In the UK we hope that people will be on unemployment benefit temporarily before they are able to get back to work, but we don't expect the system as a whole to come to an end.  So I think that we should expect that at least for our lifetimes, it will be right and necessary that we transfer income from the richest people in the world to the poorest people in the world.  I do not know which countries will be rich, on average, in fifty years time, and which will be poor; but I expect that the world will still need, and I hope it will still have, a permanent system to help those temporarily in need wherever they happen to be.
Aid would work better in future if we accept that we will need a permanent system to provide temporary help to those who need it, and set about designing a better system to do that.
Related reading: