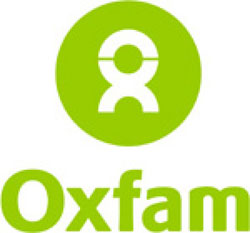 I know it is a cliché, but if something seems too good to be true, it probably is.
Oxfam's new campaign urges us to believe that they have designed a package of measures that would give $280 billion to the world's poor "without putting any extra burden on ordinary taxpayers."
That would be terrific. But why stop there?  Why not make it twice as big and fix climate change while we are at it?  Now that we've invented a free money machine, the possibilities are limitless …
Oxfam's three ideas are a Currency Transaction Tax, reallocation of Special Drawing Rights, and clamping down on tax havens.  These may all seem like painless taxes, but that ignores the reality that these additional costs will be passed through the system and the costs will, in the end, be an extra burden on ordinary taxpayers.
For example, I'm all in favour of international companies paying more tax in the countries where they create value or extract resources rather than in low-tax rich countries. I am in favour of changes to the tax rules, and increased information sharing, to make that happen.   But on the happy day that multinationals start paying more money in tax to developing countries, that money is going to come from someone – shareholders (that's our pension funds and some rich individuals), customers (that's us), the workers in that business (us again) or from less tax paid to our own government (that's more tax for us to pay, or less money for public services).
Similarly, currency transaction taxes and giving away the seignorage from issuing SDRs will impose costs on businesses and government which will eventually be borne by "ordinary" people. (Actually hardly anybody is ordinary, but that is a point for a different day.)
Oxfam is making a classic mistake of confusing how a tax is levied with its eventual incidence.  When you put up a business tax, who pays?  Clearly not the business on which it is levied, because it isn't a person.  The tax will be paid by some combination of the shareholders, customers and workers – the exact incidence depending on things like how competitive are the markets in which the businesses are operating.
Who exactly does Oxfam think is going to pay for the extra $280 billion of benefit to people in development countries?  If they want the cost to be borne by the rich, a far simpler and more reliable mechanism would be to introduce a higher rate of income tax on the rich.
To pretend that none of this will add to the burden on ordinary taxpayers makes Oxfam sound, at best, naiive; at worst they are setting out to deceive.
I am strongly in favour of spending more money on international development.  Peter Singer's book, The Life You Can Save, sets out how much can be achieved with a modest contributon from each of us.  Let's be honest about what is needed, and the very small sacrifice that is required, and not pretend that we have invented a perpetual energy machine or found ways to turn lead into gold.