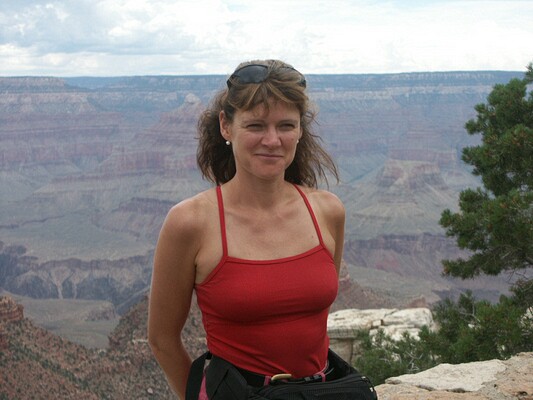 We visited the Grand Canyon on the weekend of 6 & 7 August. We hiked down the South Kaibab trail to Phantom Ranch, where we stayed the night, and then hiked up Bright Angel trail in the morning.
Phantom Ranch is very highly recommended. On the banks of a stream feeding into the Colorado River, it is a small camp of chalets and dormitories, with a dining hall and bar. Everything is brought down to the ranch by mule, but it is very comfortable, with air conditioning in the chalets and cold beer in the fridge. We had a very good vegetarian supper in the evening, and a hearty breakfast at dawn.
There are lots of warning signs at the rim discouraging people from trying to do too much, including a moving story of Margaret Bradley, a 3:05 marathon runner who died in the Canyon from dehydration. We took this seriously, and hiked rather than ran, stayed out of the midday heat, and drank lots of water.
You can see our photos here.