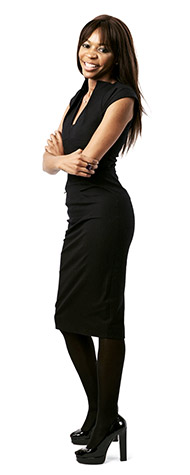 In the FT debate on aid, Dambisa Moyo, author of Dead Aid, seems to be adjusting her position:
To focus on the five-year aid-reduction example that my book offered as an illustration of an exit strategy deliberately misses the point, which is that Africa desperately needs to wean off aid. Obviously, a blanket five-year plan imposed on countries with different challenges and different circumstances would be ridiculous!

One can only interpret the fact that my detractors took the five-year example at face value as wilful blindness or a complete unwillingness to see Africa in any other light than a basket case. An aid exit might take 10 years, it might take 15, but after 60 years of the aid-regime (with no concomitant job creation) surely it is better to start the conversation (and the strategy) of aid exits than not.
Indeed, cutting off aid in five years would be ridiculous.  On that we are agreed.  I don't know anybody involved in aid who does not fervently wish for the day when countries are rich enough to do without aid, and who wants to give aid in ways that bring that day forward.  If Dambisa Moyo is simply saying that we should all work towards removing the need for aid, then I am not sure why there is such a fuss.
So what made us think that Dr Moyo was advocating a five year plan to reduce aid? Perhaps it was remarks like these in just about every known newspaper:
In the book I actually prescribe that they should, with immediate effect or in the very near foreseeable future, implement a five-year plan where they systematically reduce aid to these countries.
Or perhaps it is because she says this in Dead Aid (p144):
What if, one by one, African countries each received a phone call (agreed upon by all their major aid donors – the World Bank, Western countries etc), telling them that in exactly five years the aid taps would be shut off, permanently? Although exceptions would be made for isolated emergency relief such as famine and natural disasters, aid would no longer attempt to address Africa's generic economic plight.
You can see why some people got the impression that Dr Moyo was proposing that aid should be shut off after 5 years.  But it is reassuring to know that this was not her position, or at any rate it is no longer her position.
Even with her new cuddlier policy of turning off the taps more gently, there is still a lot of wild and unsubstantiated garbage in her book – for example, this:
The problem is that aid is not benign – it's malignant. No longer part of the potential solution, it's part of the problem – in fact, aid is the problem.
Here is my review of Dead Aid. Here are some other reviews.  Andrew Pickering at Global Dashboard has a good summary of the debate so far.