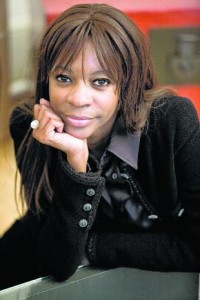 This is a summary of a longer (8 page) review which you can read in full here.
Dead Aid should have been an interesting and challenging book. Moyo is originally from Zambia, she has degrees from Harvard and Oxford, and she has worked at the World Bank and at Goldman Sachs.
Disappointingly, while the book is about some important questions, it makes no useful contribution to the debate. Moyo's arguments and her use of evidence are at best lazy, and at worst mendacious.
There are three parts to Moyo's case. She says that aid has demonstrably failed. Second, she says that aid has contributed to poverty. Third, she says that there are other, more effective ways of accelerating development.
Moyo's evidence that aid does not work amounts to no more than this: Africa's growth has decreased while aid has increased. This is a strangely naive argument – it is like saying that because the US spends $2 trillion a year on health care, mainly on the sick and dying, and yet people still get sick, we can conclude that health care does not work. The evidence linking aid to growth is handicapped by the weakness of our statistical tests, but if anything it does seems to show that aid is correlated with growth.
Many reasonable people believe that bad aid can be harmful. The conceptual arguments for this tend to be more persuasive than the evidence, but there is certainly a case to be made. Sadly, Moyo does not make it. She just asserts that aid causes corruption, bottlenecks, losses of competitiveness and erosion of accountability. This last concern, in particular, merits thorough consideration which it does not get here. Moyo does not support any of this with any evidence, and – more alarmingly – she misrepresents the academic literature to pretend that it supports her conclusions.
Even if Moyo had succeeded in making the case that aid can be harmful, her story would require her to make two further arguments. First, she would have to show that the harm outweighs the good. Second, she would have to show that donors could not improve the way they give aid and so minimize the harm while retaining the good. Moyo skips both issues, jumping from her view that aid can do some harm to the conclusion that donors should declare that they will stop giving aid over the next five years.
Moyo proposes other ways that developing countries can move forward, by raising money in capital markets, attracting foreign direct investment, reducing restrictions on trade and promoting financial services for the poor. It does not appear to worry Moyo – or perhaps it does not even occur to her – that the evidence for the impact on growth of foreign investment and improved financial services is no better than the evidence for the benefits of aid. As with aid, we can show that there are gains for the direct beneficiaries, but unlike aid, nobody has yet shown any correlation between these measures and overall growth and development. (By contrast, there is good evidence for the development benefits of trade.) Nonetheless, they seem reasonable enough policies – and they are already being widely pursued. What Moyo proposes is conventional wisdom in development economics. Moyo's book does not make a convincing case for these approaches to be adopted as an alternative to aid, rather than working alongside it.
Moyo has the front to accuse people working in the aid industry of promoting their own interests, and then – as an investment banker at Goldman Sachs – to advocate instead that the poorest countries should be encouraged to borrow more in private capital markets.
There is a debate to be had about aid, but Moyo's book, sadly, does not advance it. Dead Aid is poorly researched, badly argued, mendacious in its use of evidence, and pedestrian in its suggestions for alternatives.
(For more detailed arguments and references, please read this  longer version of this review.)