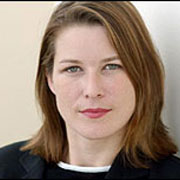 Stephanie Flanders is a cyclist, and the economics editor of Newsnight.
In this article in the Torygraph, she considers why people cycle.
Mile for mile, you are 84 times more likely to get killed travelling by bike than by Tube. Cycling is also about 14 times riskier than going by car. But if you are cycling, you feel that you have more control over your fate. And economists know that makes all the difference to the way people evaluate risks.