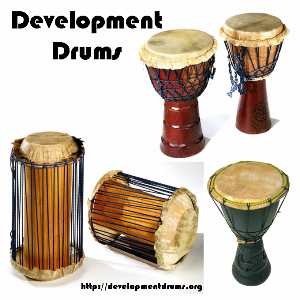 The third edition of the development podcast, Development Drums, is now online.
This week the guests are:
Ngaire Woods
Professor of Political Economy at Oxford University, and Director of the Global Economic Governance Programme.
David Roodman
Center for Global Development in Washington DC, and architect of the Commitment to Development Index.
This week the focus is on the impact of the financial crisis on developing countries, and on proposals to reform international institutions.
The podcast is now hosted on a new server.  If you have already subscribed, you may need to remove the old subscription and then subscribe again.  You can use this link:

If you use iTunes, you can search for Development Drums in the iTunes store, or use this link:

In the meantime, I've made some more technical improvements.  I have moved the server, to make it easier and faster to download for our listeners in Khartoum and Kinshasa; and though the file size is smaller (15Mb) the sound quality is a little better.  I've also kept is a bit shorter, to just 45 minutes.
As ever, I'd welcome feedback about this podcast.  Do you find it interesting? Do you have suggestions for future topics, or guests?  Perhaps you would like to come on yourself?