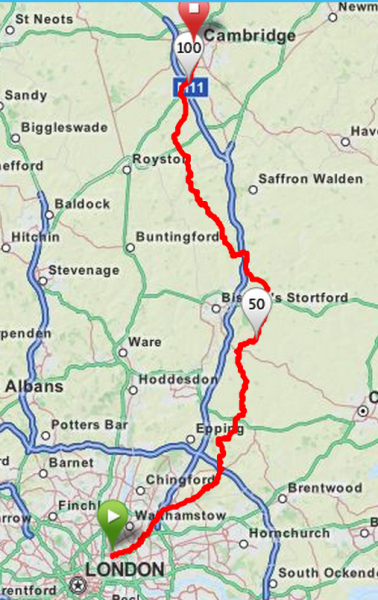 We cycled from Hackney to Cambridge yesterday. Of the 105km, the first 15km or so were through the suburbs (including Chigwell, where footballers buy their mansions). From there, our friend Ian showed us a route through beautiful, wide-open country spaces and little Essex villages.
We stopped for coffee at The White Horse in Hatfield Heath – the village tea rooms nearby were also crowded with cyclists.
Last night's storm was beginning to brew while were were out, but we had the wind at our back most of the way.
You can download the route from RideWithGPS here.