I've been gratified by the number of people who have contacted me (by email, twitter and on facebook) to say how much they liked one of the slides in my recent presentation on aid effectiveness.
The slide borrows a format from Wired Magazine – it shows what I think is expired, tired and wired in foreign aid.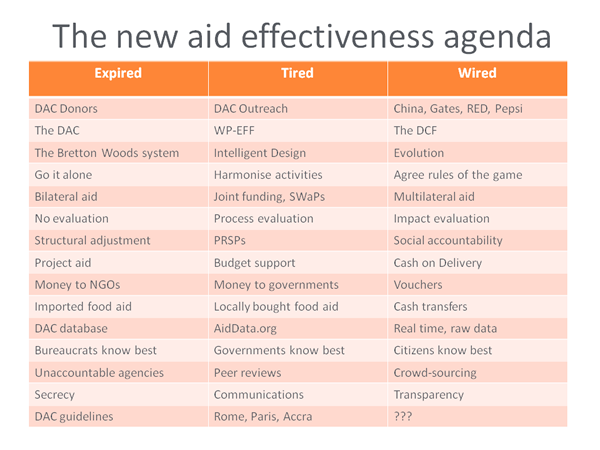 Of course, some of this is a bit exaggerated but I think it makes the point.   As I argue in the presentation (you can click it then jump forward to slide 20), the items in the Wired column aim to put  power in the hands of citizens in developing countries, and to enable them to put pressure to improve the services they get and the way that the aid system works.
Further suggestions please in the comments below, preferably in the Wired | Tired | Expired format.