Owen Barder is the Europe Director at the Center for Global Development. He writes here about development, economics, politics, computers, running, and anything else that interests him. He also hosts Development Drums.

Tax, trade, transparency … & turf
April 23, 2013
1 comments
---
For the first time ever (World Bank edition)
April 19, 2013
4 comments
---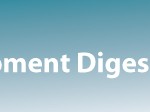 The Europe Development Digest
April 16, 2013
0 comments
---
Are rich countries 'getting away with murder' by massaging aid figures?
April 11, 2013
0 comments
---
Global wealth inequality
April 8, 2013
1 comments
---
Waste not, want not
April 1, 2013
0 comments
---